Remembrance: The Parish School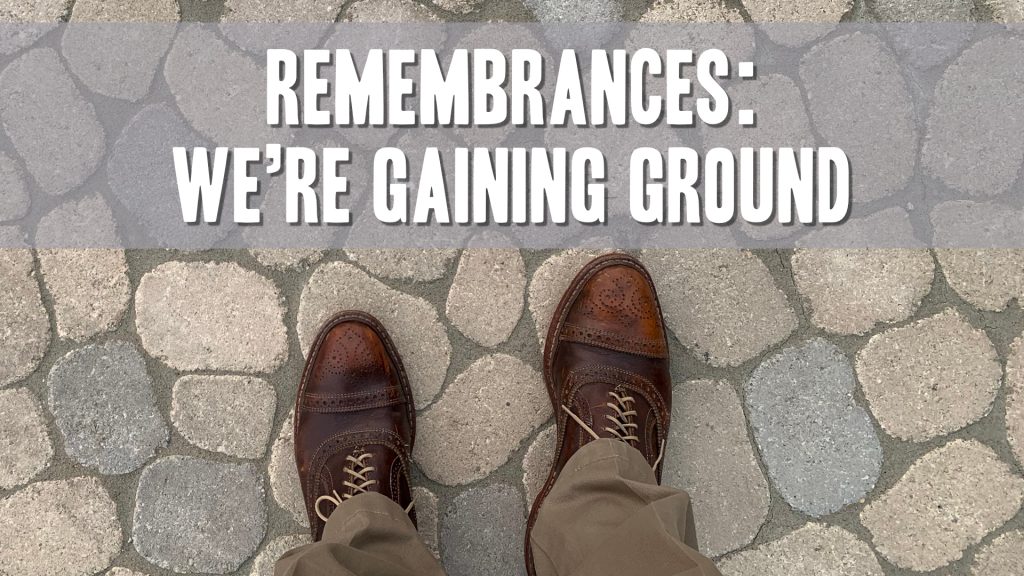 I mentioned last Sunday morning that the passage on memorials encouraged me to pay more attention to those things that I am (or at least should be) grateful for in the life of our church.
While so much seems to be standing still in our world, we are clearly gaining ground. I see it and I want to celebrate it with you. I see it in the strength of our fully functioning staff and how well we are working together; I see it in the beauty of our meeting place out at Oyster Ridge; I see it in the growth of our congregation with so many of you only a part for a few months; and I see it in the size of ALL of our midweek groups, just to name a few.
Overall, I am just grateful to be your Pastor and I hope that you are grateful to be part of this church.
Today, I want to celebrate the children and families at The Parish School. As you know, education has been complicated for Christian families for a long time and it became increasingly so in the last school year. Many of our families have gathered together to support each other in some version of home schooling. Some attend charter programs on other days and some do all of their schooling at home.
We determined that we would gather together in order to form a common culture that is centered on the life of the church. We share those things that shape a local culture: we learn the Bible together (also learning those passages at home), we learn the same catechism and we sing the same songs together each Wednesday morning.
This is so encouraging because we can clearly see that the simple efforts to read, pray and sing really do produce fruit in our lives and in the lives of our children.
I wish I had a picture of 20 children piled up around me as I read the Bible to them or show them pictures of Gideon's shophar, but I do have a little video of the children singing Psalm 67C, God Show Mercy to Us. They really are able to learn it and to sing well. One of the books that Miss Jean (Collins) provided for our music instructors (Claire Daniels on Wednesday morning and Caleb & Maegan Campbell on Wednesday night) said this, which we have found very encouraging in the goal of giving our children the gift of music:
"By third grade, at least 95% of students I have taught since Grade One match pitches accurately."
Enjoy. Be encouraged. Keep making efforts to learn the Psalm for yourself and keep gaining ground.
Watch Video Here.
Pastor Robert